Description of the building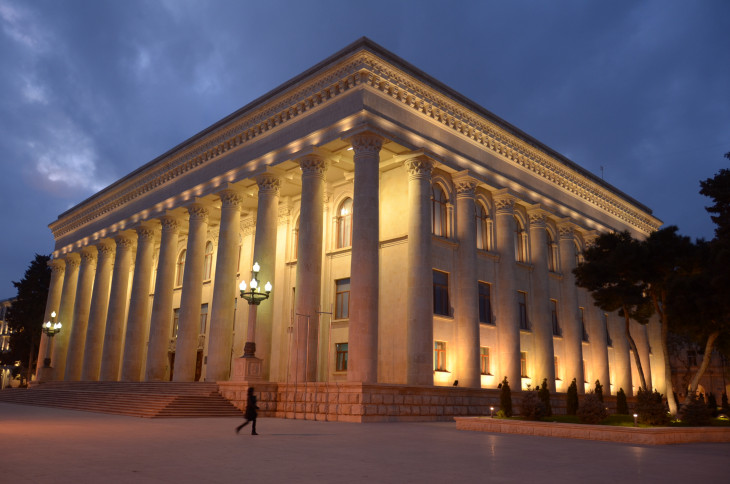 The Museum Centre of the Ministry of Culture of the Republic of Azerbaijan is located in the very centre of the Seafront (49 Neftchilar Avenue). The building of the Museum Centre is comprised of four floors with an overall volume of 46,800 m3. It was drafted by the architect Hasan Majidov in 1960 for the 90th anniversary of the leader of the Communist Party, V.I. Lenin and was delivered for use in 1961 as a Branch of the Moscow Lenin Museum. Back then it was the only building in the country to be designed as a museum adjoining a conservation area. It is one of the most interesting architectural sights in the city and is protected by the government. The façade of the building is adorned by national ornaments, and the wide staircases and massive columns underline its monumental stature. Hasan Majidov also realised a number of other projects in Azerbaijan – the Baku airport building in Bina, the Hotel Baku, the Drama Theatre in Nakhchivan and others.
In 1991, after the collapse of the Soviet Union, the building was given to the Ministry of Culture and renamed the Museum Centre. It has now become one of the most visited centres of culture in our city and a favourite venue for different events in recent years.