Azerbaijan State J. Jabbarli Theatre Museum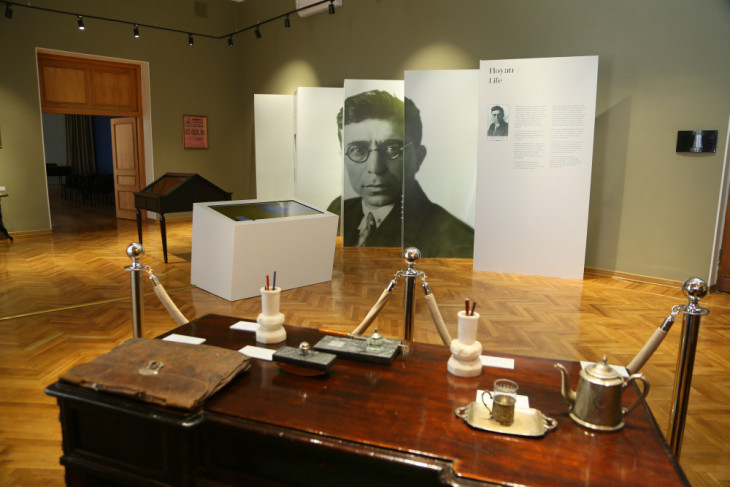 The Theatre Museum established in 1934 has, since 1935, borne the name of the outstanding Azerbaijani playwright Jafar Jabbarli. The museum store holds more than 117,000 exhibits. They reflect more than one century of the history of our theatre. Its unique collection offers complete information about the origins and reformation of theatre, about the different stages of its development, about the invaluable contribution of the educational intelligentsia and masters of theatre to the history of Azerbaijani culture. There are priceless programmes and posters, manuscripts, letters and directors' explications, scripts, photographs and negatives, costume sketches, scenery models, personal possessions and requisites, theatre costumes and character models, sound recordings and cinema film. Most of the museum's exhibits are original artefacts.
The museum exhibition is displayed in seven rooms on the third floor. The Administration is in the left wing of the building, on the first floor. The stores are on the fourth floor.
Director of the Azerbaijani State J. Jabbarli Theatre Museum is Sevinc Sadaddin Mikailova.
Contact:
(+99412) 4934098
(+99412) 4343120
(+99412) 4931754
(+99412) 4930229