Project description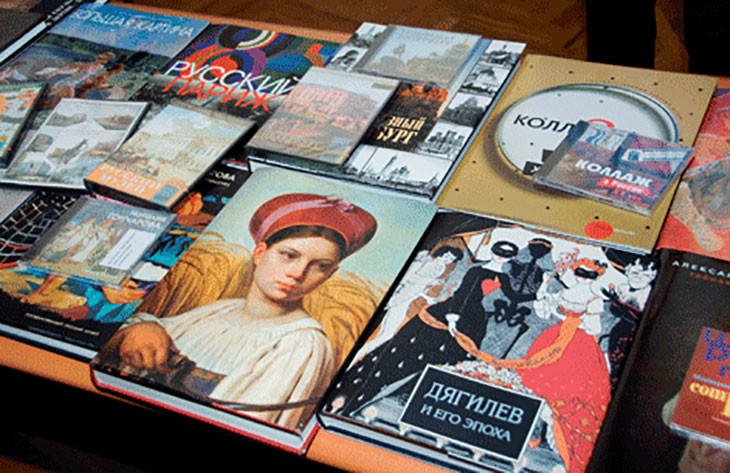 The Russian museum has been successfully working on the project "The Russian museum: virtual branch" since 2003. It's been realised with the help of AFK "System". General sponsor of the project is "Mobile TeleSystems".
The Russian museum – the first state museum of fine arts in the country – was founded in 1895 in Saint-Petersburg. Today the Russian museum is a huge museum complex including six buildings and two parks, a unique storage of artistic values, famous restauration center, trustworthy scientific-research institute, one of the biggest centers of cultural-enlightening work, scientific-methodological center of art museums of Russian Federation. The Russian museum's collection own about 400000 items covering all the historic periods and tendencies of Rusian art's development, its basic art styles and genres, various currents and schools of more than 1000 years: from 10th to 21st cent. More than 20 years ago the Russian museum started working on integration of computer technologies into museum activities. Since mid-nineties there's been active work going on creation of multimedia programs accompanying temporary exhibitions and thematic programs on the history of palaces and collections of the museum.
"The Russian museum: virtual branch" is an innovative interregional and international project of The Russian musuem, the basic idea of which is making the biggest collection of Russian national art accessible for everyone. The possibilities of modern computer technologies let us realize claimed project by opening the informatonal-educational centers "The Russian museum: virtual branch" all around Russia and abroad on the base of cultural and educational organizations.
Objectives of the project are the following:
- effective junction of contemporary audience to the values of Russian culture;
- widening and deepening the knowledge on Russian art history, collections and activities of The Russian museum on the base of free access to the digital electronic resources;
- creation of solid cultural-infornational space covering the territory of our country and of the coutries abroad.
Tasks of the project:
• creation of network of informational-educational centers "The Russian museum: virtual branch";
• providing visitors of informational-educational centers "The Russian museum: virtual branch" with with free access to various resources on Russian fine art, culture and museum work;
• creation of programs on collections of The Russian museum, recorded on different bearers;
• usage of the resources of informational-educational center "The Russian museum: virtual branch" within enlightening and educational activities;
• realisation of interregional cultural-educational and socio-cultural programs;
• use of the latest technologies in artistic education.
The Russian museum - https://www.rusmuseum.ru